Lopez Tax Service, Inc.
The Difference We Make
At Lopez Tax Service, Inc. our mission is to provide high quality tax preparation in interview style one client at a time. Our goal is to become the nation's best known tax preparation firm recognized for our high standards and excellent service. We aim to help our clients grow financially by providing stress free tax preparation, bookkeeping and payroll year round. We are accurate, prompt friendly and focused on building long lasting relationships with the people we serve.
Lopez Tax Service is an award winning, minority owned, tax preparation and training company that has been in business since 1983. We were recognized in the Inc 500/5000 as one of the fastest growing businesses of 2008.
In 1999, Lopez Tax Service became a California Tax Education Registered Vendor qualified to teach the 60-hour qualifying course and the 20-hour continuing education courses for individuals who are looking to start a career in the tax prep industry. We are also an IRS Sponsor for Enrolled Agents looking to continue their education. We are a notary vendor approved by the Secretary of State Notary Vendors to teach the required 6-hour ethics course for new notaries and the 3-hour ethics course for renewing notaries.
As an award winning company, we have been recognized for our excellent service multiple times over the years. We won the U.S. Chamber of Commerce Blue Ribbon Small Business Award in 2006. We were named Salinas Californian Best Tax Preparation firm 2007-2008 and were runners up for the same title in 2008-2009. We won The Preferred Tax Professional Award from Santa Barbara Bank and Trust in 2006, 2007 and 2008. In 2006 and 2007 we were nominated for Union Bank's Salute to Small Business. In 2009 we won U.S. Commerce Best Tax Preparation Firm, the Salinas Californian Best Accounting Tax Service and Union Bank's Best Minority Owned Business in Monterey County.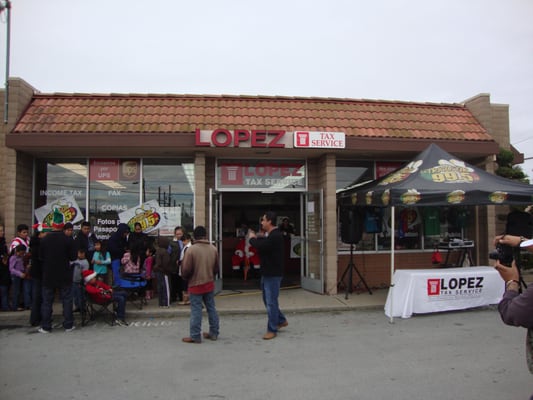 Lopez Tax Service is a company that thrives on growth. We started out as a sole proprietorship with just four full time employees. Founder and CEO Carlos C. Lopez would go door to door connecting with people looking to make a change in their community.
Over the years, our business has expanded in leaps and bounds. Now an incorporated entity, we have four locations in the Salinas area as well as a corporate office and training center that offers notary and tax classes to our employees and the community. Most of our full time employees have been with us for five years or more and most of our seasonal employees have been with us eight years or more.
But no matter how much we grow, we are still focused on that sense of connection Lopez thrived on in those early years. From supporting local soccer teams, giving away Christmas teddy bears since 2013, to offering educational courses to our team and community members, we are committed to providing high quality service that leads to change. Contact us to find out how we can provide you with reliable, stress free tax services that make a difference.
About Carlos C. Lopez, EA, MDE: Founder of Lopez Tax Service, Inc.
Lopez Tax Service's founder and CEO, Carlos Lopez, had somewhat of an unusual career path. "During college, I worked in a hospital kitchen," Lopez says. "I enjoyed cooking so I enrolled in a culinary program."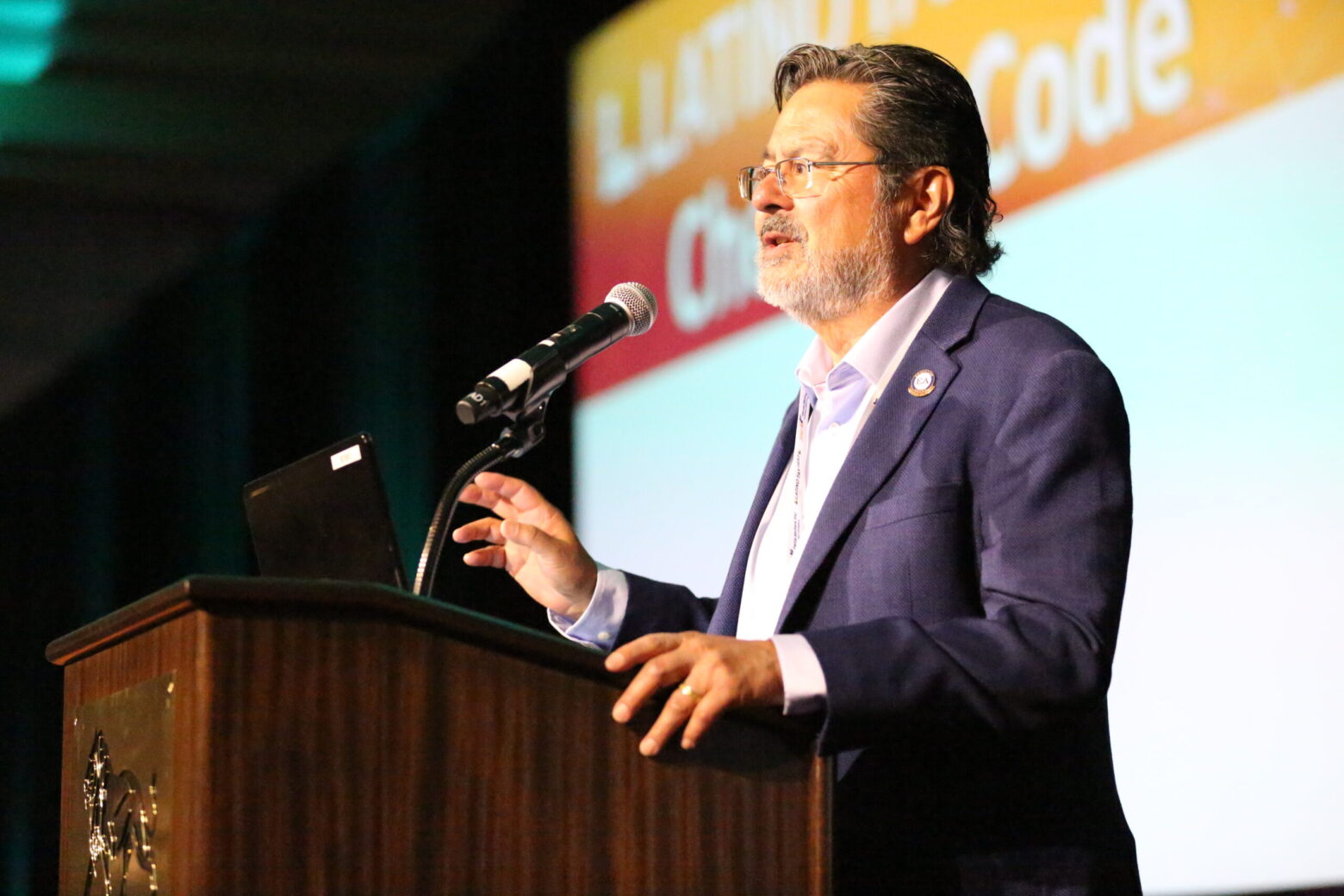 Lopez graduated from the program with a degree is culinary management and set about making his dreams come true by investing in an ice cream parlor franchise opportunity. But after two years, the long hours and stress of ownership started to get to him. He knew it was time for a change.
"At the time, I had a friend who is a CPA that prepared my taxes," Lopez explained. "As we were talking about depreciation and the P&L, I asked him how much he charged for a return." Hearing the response of $300 per return, Carlos knew he was on the wrong business.
He decided to take classes at a local college and soon got his license to become an enrolled agent. He went on to work with an accounting friend during tax season.
In 1986, shortly after Lopez became an enrolled agent, the Immigration Reform and Control Act, which provided amnesty to field workers, was passed. A consideration for amnesty required that applicants provide two years of tax returns.
Lopez recognized the opportunity to provide tax services to this population and went to his manager with his idea. The men didn't reach an agreement, but parted ways amicably with an arrangement that they would refer clients to each other.
Lopez then launched a tax practice focused on servicing Latino clients.
In 1999, California relaxed its restrictions on non-credential tax preparers, which created yet another opportunity for Lopez — he started teaching people to do taxes, offering bilingual tax education for 10 years.
Through teaching, Lopez learned to identify talented individuals who he would recruit to become tax trainers, allowing him to expand his business throughout the region. In seven years, he opened seven new offices. As Lopez's businesses grew so did his reputation.
"I look for entrepreneurs and people that are well trained and would be willing to help out and volunteer some time," Lopez says. "I believe in karma — what goes around comes around."
Lopez has grown his business into the successful entity it is today. He has also become a member of the Electronic Tax Administration Advisory Committee (ETAAC), a committee committed to the prevention of refund fraud and identity theft in electronic filing. Lopez Tax Service clients can feel confident their taxes are being filed safely and conveniently.
Lopez started from humble beginnings to grow Lopez Tax Services into the thriving, well oiled machine it is today. Contact us to find out how we can provide you the peace of mind you need in when tax season rolls around each year.